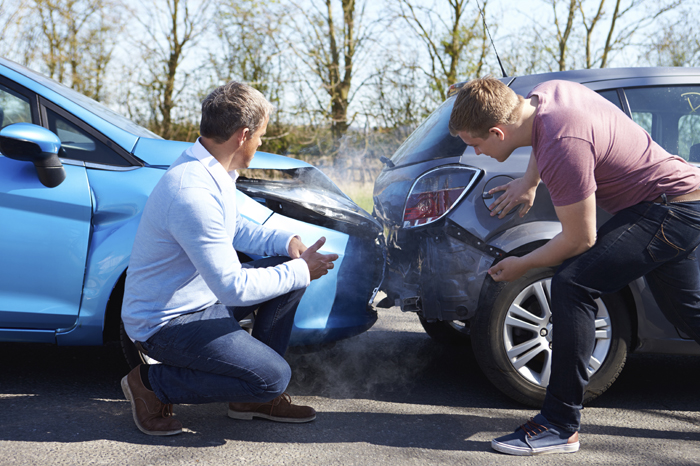 Pleasure Always Has A Price
If you own a personal vehicle that you're free to use on your own accord, public roads are a blessing that allows you to get around however you see fit. Well…not exactly "however" you see fit, but with a large degree of freedom, at least. Even though statistics say that airplanes are the safest modes of transport in the world, a great number of people don't use them because they simply don't have a need for them, especially when they're living in California, which has great public roads. The sheer pleasure of controlling a car is something that very few other machines can match, and those that can are similar to the automobile. On the other hand, crashes are a painful reality and a possibility for anyone with a driver's license, which is why every single driver out there needs to ask himself/herself "how can I avoid crashes while driving?"
Some Things SHOULD Be Taken Too Seriously
The fact to the matter is that regardless of how careful or concentrated someone is behind the wheel of a car, accidents will always happen for the strangest of reasons and there's nothing that anyone can do about it, period. The best anyone can do is be utterly focused on the road and nothing else while driving. The majority of crashes occur due to the human factor and there's no denying that, which makes the whole situation even more devastating. Those who feel over-confident and take driving lightly are often the ones who end up causing a crash or worse – losing their lives. Many other factors are involved here – drinking, driving when they should be sleeping, not wearing their seatbelts, not checking their rearview mirrors regularly, speeding etc. The most important thing one can do prior to getting behind the wheel of a car is understand that once they start the engine, they're not only responsible for themselves and the passengers in their car, but also for every single one of the thousands of people they're about to drive by, overtake, see and hear on the traffic light etc.
There's No "I" In "Team"
California is a truly beautiful part of God's green earth and the single most important thing for every driver in it, as well as the rest of the world, is safety. According to The Motor Buzz, dozens of people die in car crashes every month in the state of California. In order for that to stop happening or in order for it to happen as rarely as possible, drivers and pedestrians alike need to focus on their actions in order to not become victims of crashes. Truth be told, you're probably aware that there will always be idiots who think it's a good idea to drink and drive or drag-race along the busiest boulevards and avenues. Instead of admiring and condoning such behavior, other drivers and pedestrians need to report it to the authorities and contribute to the overall safety on the streets of cities around the world.
The Postulates Of Road Safety
Finally, if you're still asking yourself the question "how can I avoid crashes while driving"?, you need to put into practice everything aforementioned and realize that the only way to change the world is to start changing yourself. The law is there for a reason and all those who don't obey it need to pay the price. Focusing on the safety of your vehicle, respecting the speed limits wherever you go, driving carefully and always with a clear head and concentration and having the right attitude behind the wheel are the essential tips for every driver out there trying to stay safe. Remember – crashes are best avoided if you're not in the car; if you have to be, make sure to drive and behave responsibly, and always try to help those who aren't doing the same.